We work with progressive
healthcare organizations

,

employers

and

payers

to integrate pharmacists into the collaborative care team process.
Look

what happens when an RxLive® clinical pharmacist is integrated into the patient journey.
Lower drug costs
Less hassle
Fewer side effects
Tailored collaboration
Mitigated risk
Zero net cost
Reduced waste
Improved patient satisfaction scores
Drives quality performances
Optimized drug spend
Managed specialty med usage
Improved satisfaction, lowered absenteeism
Save money
64-year-old man saves over 97%
One of our clinical pharmacists worked with a 64-year-old man with COPD who'd been written a prescription for an expensive, brand-name inhaler he couldn't afford. The drug wasn't preferred by his plan and he had a large out-of-pocket deductible, resulting in a $400 cost. Our pharmacist recommended an alternative product containing the same active ingredients but slightly different strength, with a plan price of $120. Then she also found a manufacturer coupon, bringing the price down to $10 and saving him $390!
Improve med compliance
71-year-old woman improves blood sugar control
One of our clinical pharmacists met with a 71-year-old woman with a 10-year history of diabetes. The patient was having difficulty complying with the medication schedule as prescribed because she often skipped meals and slept in late. These factors caused her to miss her morning meds and worsen her blood sugar control. Her RxLive personal pharmacist suggested switching her twice-daily carvedilol for BP to a long-acting, once-daily form. She also recommended switching the patient's glipizide for diabetes to the long-acting, once-daily form to be taken with her evening meal.
Avoid drug interactions
77-year-old man reduces risk of painful gout flare-ups
One of our clinical pharmacists met with a 77-year-old man with a history of high blood pressure, kidney stones, gout, knee pain, and a new diagnosis of diabetes. He was concerned about several recent gout flares. She noted that the diuretic HCTZ he was taking for his high BP could be contributing to these flares and may also increase the risk of kidney stones. The patient agreed to a trial of an alternative medication, lisinopril, which has the added benefit of kidney protection.
Eliminate confusion
78-year-old woman learns her meds aren't duplicated
One of our clinical pharmacists met with a 78-year-old woman to review her meds. The patient had been hospitalized recently for heart problems, her blood pressure wasn't at goal, and she was unclear which meds she was supposed to be taking. Our pharmacist discovered the patient had stopped taking her amlodipine for BP because she thought she didn't need it. The patient was counseled about the use and need of amlodipine, convincing the patient to restart taking the medicine.
Provider organizations
RxLive helps provider organizations across multiple specialties and settings deliver value by integrating clinical pharmacists into the collaborative care team with little up-front capital and at a zero net cost. Whether you're participating in an advanced alternative payment model (APM) such as a CPC+ or PCMH or are simply looking to improve patient-centric care and quality performance, RxLive delivers a personalized medication counseling experience benefiting both patients and providers. RxLive's clinical pharmacists are also a valuable resource for providers who manage complex regimens that include medications outside of their core specialty.
Personalized medication counseling
Identify and address barriers to medication adherence
Reduce costs for both patient and plan sponsor through regimen simplification and proposing less-expensive alternatives
Reduce risk of dangerous drug interactions
Safeguard against medication errors
Identify potentially inappropriate medications, especially among older adults
Assess health literacy and identify potential social barriers to optimum health
Advanced alternative payment model support
Ensure evidence-based prescribing
Improve medication adherence
Coordinate medication use across the care continuum
Pharmacogenomic counseling for providers and patients
Access to a network of labs experienced in PGx testing
Highly skilled analysis of complex PGx data and patient registries
Provider consultations that aggregate recommendations, efficiently triaging patients requiring therapeutic changes
Educate patients and share their PGx-based recommendations in follow-up medication consultations
Pharmacists sit at the nexus of effective medication use. Integrating convenient access to an RxLive clinical pharmacist can be a valuable tool for your employees to optimize drug spend at the individual level. We provide personalized medication counseling that helps members lower out-of-pocket costs, simplify their drug regimen and avoid complications.

A RxLive clinical pharmacist is an invaluable gatekeeper who can help benefits organizations identify and manage members for whom PGx testing will add value, as well as those with complex specialty regimens. These strategies help lower the overall drug spend among high utilizers and reduce waste by improving adherence and providing support.
Employee medication support
Improve management health outcomes of high utilizers
Reduce medical and drug costs through routine reviews
Reduce out-of-pocket costs for employees and their families
Pharmacogenomic testing and counseling
Drug- and diagnosis-specific testing protocols based on health economic value
End-to-end logistics management
Comprehensive counseling and interpretation support for members
Specialty medication management
A holistic approach to medication management that integrates chronic and specialty expertise
Patient- and therapy-specific step therapy options
Patient education around the cost and potential long-term health impact of using specialty medications
Payers
STAR ratings and other quality scores represent some of the most important financial metrics for all insurance plans, including Medicare and Medicare Advantage. Personal medication counseling can elevate your existing complete medication review (CMR) and medication therapy management (MTM) strategy. By introducing collaboration between RxLive pharmacists and your provider network, you can drive quality outcomes and patient satisfaction and address the shortfalls of existing pharmacy and adherence programs.
A new approach to CMRs and MTM
Identify and actually address barriers to medication adherence
Reduce costs for both patients and plan sponsor by taking an aggressive and holistic approach to regimen simplification and the identification of less-expensive alternatives
Reduce risk of dangerous drug interactions
Safeguard against medication errors
Identify potentially inappropriate medications, especially among older adults
Assess health literacy and identify potential social barriers to optimum health
Pharmacogenomic testing and counseling
Drug- and diagnosis-specific testing protocols based on health economic value
End-to-end logistics management
Comprehensive counseling and interpretation support for members
Discharge medication reconciliation
Help ensure smooth transitions of care
Provide on-demand consultations and medication reviews prior to discharge
Improving medication efficacy and reducing costs across the care continuum
At RxLive, we partner with provider organizations, employers and payers to improve clinical outcomes and lower cost through consistent patient engagement and easy access to expert, personalized medication counseling. Our clinical pharmacists are available nationwide to counsel and educate patients and plan members about their medications over a private, secure telehealth platform. A hallmark of our process is a focus on motivational interviewing, relationship building and solving the social determinants of non-compliance. Our pharmacists can fluently manage the whole patient (specialty medications & traditional), are licensed in the patient's state of residence, are fully accredited and all carry personal liability insurance. We pair pharmacists 1-on 1 with patients, ensuring continuity across consultations and enabling patients to build a true relationship with their "personal pharmacist."
With the level of sophistication and vertical integration rising in healthcare today, more and more delivery models are integrated with pharmacists. This poses new challenges as organizations need pharmacist capacity to scale. Pharmacists are also essential when executing medication-adherence strategies that take a holistic approach. Whether you're looking for advanced clinical expertise in specialty medications, deep experience in chronic disease, or a team that understands that social determinants are as important as the structural barriers to compliance, RxLive can help. All of our pharmacists are trained in advanced adherence models and to take a motivational interviewing approach to counseling — getting quickly to the root cause of the challenge, driving better value for your organization, and higher satisfaction and outcomes for the patient. Our telehealth model enables important visual cues, effective assessments of motivation, and integration of caregivers — elevating medication therapy management from a "check the box" activity to a powerful compliance and behavioral-change tool.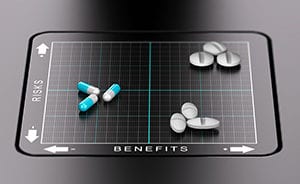 While medications are safe and effective for large groups of people, not every medication is safe and effective for everyone. About 90% of patients have at least one variation in the metabolic factories of their livers and intestines, and do not metabolize drugs normally. Further, about 33% of significant risk of an adverse drug event is tied to a patient's genetic makeup.
PGx testing, coupled with thoughtfully designed protocols with an eye to minimizing costs can drive significant value. An emerging body of evidence demonstrates the clinical efficacy of PGx testing as well as the financial ROI.
Part of the barrier to widespread adoption has been the complexity and confusion around the reporting as well as questions about the science. Working collaboratively with an RxLive pharmacist can help providers and patients alike identify when a PGx test is appropriate, interpret the results and design an alternative medication regimen that minimizes the genetic risk while maximizing therapeutic effect.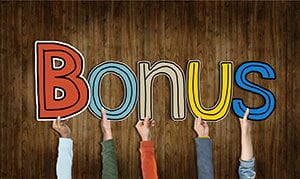 Pharmacists have been successfully integrated into many patient-centered medical homes (PCMH), comprehensive primary care plus models (CPC+) as well as ACO/Medicare shared savings programs. Across the quality payment program (QPP) spectrum, pharmacists are playing an increasing valuable role as members of the patient's collaborative care team. At RxLive, we see three core areas of integration:
Reinforcing and ensuring evidenced-based prescribing
Driving medication adherence which is essential for medication safety
Coordinating medication use across the continuum of care
RxLive's clinical and value-based checklist model ensures that all gaps in care are closed. Our virtual deployment model ensures affordability, while still retaining all the benefits and collaboration of integrated on-site pharmacists — creating value for your organization and patients alike. We can also work effectively with existing on-site pharmacy teams to drive scalability…especially when working in a collaborative practice framework.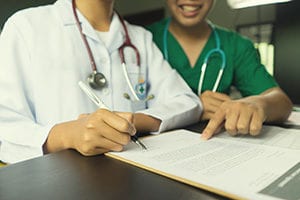 A RxLive pharmacist can be successfully integrated across multiple points in the discharge process. Whether you need on-demand consultations and medication reviews prior to the patient being discharged from the hospital, or virtual reconciliation and consultations as the patient transitions from ambulatory to ancillary, an RxLive pharmacist can be an affordable, effective and convenient alternative. Often as a patient leaves the hospital, the number of medications they're taking increases. This causes a lot of confusion and a lack of clarity. With a full review, reconciliation and a consult that integrates caregivers, patients are set up for success. This also removes the burden from primary care providers and staff who may not have the time or expertise.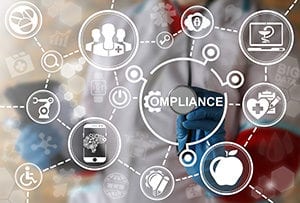 While the value of medication therapy management is well-established in public insurance plans, it is less so in the commercial and employer domains. For high-medication utilizers, medication reconciliation — as well as routine reviews — can lower both medical and drug spend. It can also save employees and their families significant out-of-pocket costs and reduce co-pays. 
An RxLive pharmacist can also eliminate medication waste and unnecessary testing by leveraging a protocol-driven approach to pharmacogenomics. Likewise, by taking a holistic approach to medication management that integrates chronic and specialty expertise, RxLive can deliver patient- and therapy-specific step therapy options. We can also educate patients about the cost and potential long-term health impact of using specialty medications.
By building a relationship with a "personal pharmacist," employees and their families can collaboratively design tailored adherence strategies, learn about the risks, and medication alternatives to maximize each dollar spent on drugs. 
Pharmacogenomics (PGx), a new predictor of medication efficacy
Pharmacogenomics can play an important role in identifying responders and non-responders to medications, avoiding adverse events, and optimizing drug dose.' — FDA
What is pharmacogenomics? PGx is the study of the effect of individual genetic variations on the metabolizing (and efficacy) of medications.
Multiphasic genotypes. Phenotypes. Enzymes. Metabolism status. Common inhibitors and inducers. Evidence-based recommendations for interventions. There's a lot to be understood when integrating pharmacogenomic information into the decision-making process for each patient. But there's also a huge amount of value in making PGx an integral part of personalized, value-based care.
To date, the CPIC drug-gene pairs table includes a total of 355 drug-gene interactions (DPIs). There are 25 to 30 interactions that have been broadly accepted where PGx testing is recommended or required to supply providers with actionable information that supports their decision-making.
Pharmacogenomic testing
75-year-old patient avoids a potential blood clot
A member of our expert clinical pharmacy team met with a 75-year-old male to discuss his pharmacogenetic results. His test revealed he was an ultra-rapid metabolizer of his Brilinta, putting him at risk of having a blood clot. She recommended a switch to daily doses of both clopidogrel 75 mg and aspirin 81 mg, which would work better and save him about $40 per month.