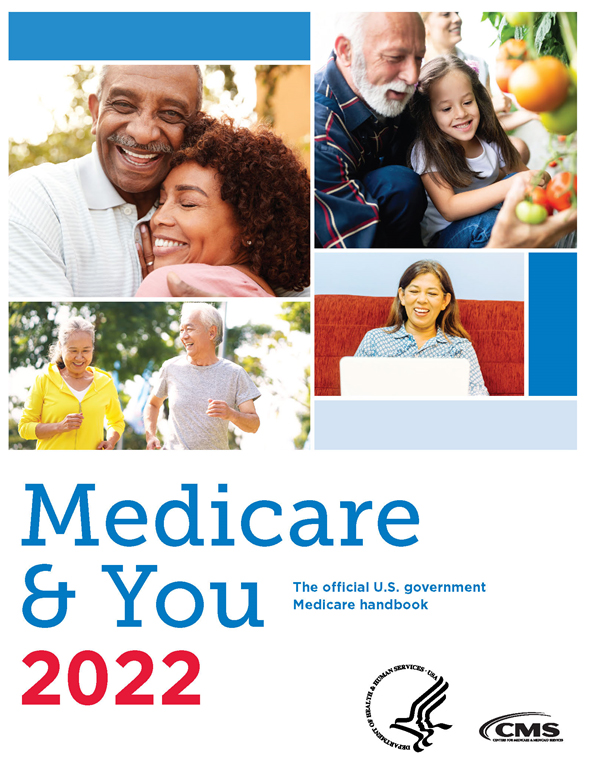 Leaves are beginning to fall, Halloween costumes are getting prepped, and other aspects of autumn are all around us. That also means it's time for Medicare recipients to choose one of an expanding number of Medicare plans for the year starting Jan. 1, 2022.
Information is available now, either through the Medicare and You 2022 handbook (downloadable PDF, or you should receive a hard copy in the mail), or you can start comparing plans at Medicare.gov/plan-compare. Always remember that if you like and wish to keep your current plan, coverage details important to you may have changed — which of your prescriptions are still on or have dropped off of the formulary, are your doctors and hospitals still in-plan, and so forth. So examine the 2022 version of your current plan to help ensure it will still meet your anticipated needs for next year.
Open enrollment began Oct. 15 and goes through Dec. 7 (Pearl Harbor Day) and takes effect right after you ring in the new year.
As with most years, there's good news, not-so-good news and still a few unknowns regarding plan changes, prices and options as of this writing.
The good: more accessible and customizable Medicare plans + insulin savings for seniors
More Medicare Advantage plans than ever — As the population ages, there's an expanding market for insurance plans to offer Medicare Advantage plans (otherwise known as Part C, or as MA plans for short). MA enrollment for 2022 is expected to total 29.5 million people, compared to 26.9 million in 2021. These plans will continue to offer a wide range of varying supplemental benefits in 2022, such as eyewear, hearing aids, both preventive and comprehensive dental benefits, access to meals, over-the-counter items, fitness benefits and worldwide emergency/urgent coverage. Also, the percentage of plans offering special supplemental benefits for chronically ill individuals will increase from 19% to 25%.
A reminder that your plan choices depend on your ZIP code and perhaps county, so not all areas will see the number of plans increase.
Continued expansion of Part D Senior Savings Model for insulin access, cost — CMS will continue to test the Part D Senior Savings Model within more than 2,100 plans in 2022, increasing access and affordability to select insulins for seniors. Over 500 new Medicare Advantage and Part D prescription drug plans, and two new pharmaceutical manufacturers of insulin, are joining the model this year to provide even more opportunities for eligible seniors to reduce their out-of-pocket spend on insulin.
COVID-19, cognitive assessment and colorectal cancer services — Medicare will cover a cognitive assessment to help detect the earliest signs of cognitive impairment and, if recommended, a full review of cognitive function to establish or confirm a diagnosis such as dementia or Alzheimer's disease, and develop a care plan.
Medicare will cover several items and services related to COVID-19, such as vaccines, diagnostic tests, antibody tests, and monoclonal antibody treatments. Also covered is a screening test for colorectal cancer every three years, for patients ages 50 to 85 at average risk of developing colorectal cancer and who show no symptoms of the disease.
Customized benefits for disease management — More than 1,000 Medicare Advantage plans will participate in the CMS Innovation Center's Medicare Advantage Value-Based Insurance Design (VBID) Model in 2022, which tests the effect of offering a projected 3.7 million people customized benefits designed to better manage their disease(s) and meet a wide range of social needs, from food insecurity to social isolation. The VBID Model's Hospice Benefit Component, now in its second year, will also be offered by 115 Medicare Advantage plans in portions of 22 states and U.S. territories and provides enrollees increased access to palliative and integrated hospice care.
The less good: Monthly premiums decrease, but some patients may see total costs rise
Costs — While the average monthly premium for Medicare Advantage plans will actually be a bit lower ($19, vs. 2021's $21.22 average), other costs will rise. Part D prescription plans will increase to $33 per month, up from $31.47. Part B standard monthly premiums are projected to receive the greatest hike, to approximately $158.50 vs. $148.50. Part B's annual deductible is also projected to rise to $217, up from $203. Taken together with out-of-pocket and other plans deductibles, while Medicare remains a good value overall, these can really add up for those on a fixed income.
Telehealth options are TBD
Telehealth — As well as the final Part B costs just noted, the expanded coverage for telehealth services such as those offered by RxLive is yet to be finalized. These grew significantly during the pandemic because of their safety and convenience, as well as broader reimbursement. Many of these were expanded to Medicare recipients through a Category 3 telehealth list during the COVID-19 public health emergency. CMS has proposed allowing those temporarily reimbursable services to remain through the end of 2023, but a final decision has yet to be announced.
Proactive planning is the key to success
Again, the open-enrollment period for 2022 Medicare coverage is Oct. 15 through Dec. 7. So it's the right time for Medicare patients to do their research and make a choice regarding which Medicare Advantage plan — or combination of original Medicare parts — seems best, considering your health needs and your pocketbook.
Again, refer to the Medicare and You 2022 handbook and talk to your pharmacist and physician if you have concerns about coverage that's important to you. If you're new to Medicare and haven't already created a MyMedicare.com account (login), you can start a new one. Remember that if you're approaching age 65, you must apply for Medicare Parts A and B three months before that birthday milestone. It's easy to do at socialsecurity.gov/benefits/medicare.
Once you have your MyMedicare account established, it's simple to determine which plans are available in your area and compare their details. You can evaluate them based on type (PPO, HMO, fee-for-service, etc.) as well as by premium, deductible, estimated yearly costs and other factors. Have your list of physicians and choice(s) of pharmacies as well a current list of medications, strengths, doses and frequency on hand so you can make an educated choice. Otherwise, it's a lot to remember!
An important note: As you consider plans, a reminder that any website which doesn't end in .gov is not an approved government Medicare site and could be one that's designed to promote a specific plan or group of plans. Government Medicare representatives will never call to solicit your business.
Here's to a healthy and cost-effective 2022! To learn more about any pharmaceutical or healthcare needs, visit our blog page.