May 9 is this year's Mother's Day…a yearly observance where we honor the lives and contributions of our own mothers, and all women who make a difference in our collective lives. That's why for the past two-plus decades it's been the opening day of National Women's Health Week, reminding us of the importance of keeping these special people healthy, no matter their age but especially as they grow older.
While women can face multiple health challenges, heart disease tops the list…with various cancers not far behind. Hypertension with accompanying high blood pressure, obesity, diabetes and other related illnesses often combine to create underlying heart disease that is the number-one killer of women in the U.S. And, unfortunately, 2 out of every 3 women who die suddenly from heart disease had no symptoms. So good health habits and regular monitoring of blood pressure are critical to avoiding this often-silent killer.
1 in 4 women die of heart disease
On average, women tend to get heart disease about 10 years after men typically do. Unfortunately, by age 70, today's women have achieved parity in their incidence of death by heart disease. According to the Dept. of Health and Human Services' Office on Women's Health (OWN), that's because until menopause, a woman's ovaries create the hormone estrogen. Estrogen gives premenopausal women some protection against heart disease. Estrogen may help keep blood vessels relaxed and open and help the body maintain a healthy balance of good and bad cholesterol. Without estrogen, cholesterol may start building up on artery walls.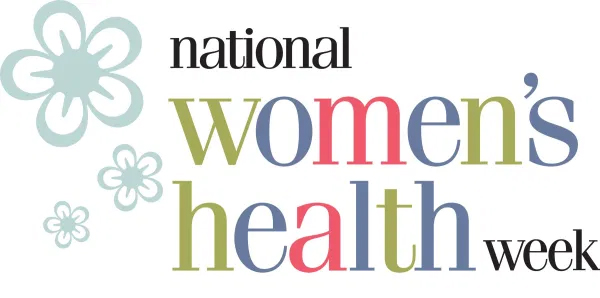 When people are younger, arteries typically have smooth linings and flexible walls that allow blood to flow freely. As a person ages, the linings get stiff and the walls thicken, which can make it harder for blood to flow and increases blood pressure. This is most often caused by plaque buildup in a person's arteries, a process called atherosclerosis that begins in childhood. The older a person is, the more likely their arteries will be narrowed or blocked enough to cause problems.
Contributing factors to heart disease…including COVID-19
Along with estrogen and menopause, there are many factors that can impact a woman's heart health, good or bad:
And then there's the pandemic…
The COVID-19 pandemic has affected us all — stress over our own health and that of our loved ones; depression from isolation, job loss and declining financial situation; lack of exercise or healthy eating; avoidance of other lack of access to routine doctor's visits, exams and procedures; and the potential and often-devastating impact of COVID-19 itself. 
Though due to increased vaccinations and improved compliance with wearing masks and maintaining social distance, our national and worldwide response to the pandemic is improving. Nevertheless, it's taken its toll on so many of us. 
Let us help women (and men) practice healthy habits
So many of the patients we consult with say how much RxLive's safe, secure and private comprehensive medication management consults — typically working in concert with their physician's office — have helped them take better control of their health, particularly during this challenging time. We consult with so many patients who have hypertension and underlying heart disease, which is why we offer remote blood pressure monitoring as part of our expanding array of telehealth services. 
We're proud to be among those celebrating National Women's Health Week, and encourage providers, patients and caregivers alike to reach out to us to talk about how our expert clinical pharmacists can be of assistance. Please email us at info@rxlive.com, call us at 1-866-234-4874, or patients schedule an appointment online now. 
Resources
Heart Disease and Women: A Fact Sheet from the Dept. of Health & Human Services Office on Women's Health. PDF
Leading Causes of Death Among Females and Males. CDC Office of Women's Health (OWH). PDF of slide set
American Heart Association, www.heart.org
Women's Heart Foundation, www.womensheart.org
For patients
Make the Call. Don't Miss a Beat. Quickly learn about 7 most-common signs of a heart attack, OWH (website)
Are You Ready to Find Your Health? HHS Office on Women's Health, online tool