A multi-part series on challenges and solutions to better medication adherence
Having world-class testing and treatment capabilities in the U.S. is of little value if a patient can't gain access to it. Whether it's due to lack of insurance coverage, money for copays and deductibles, transportation challenges or more, lack of access to care is a deal-breaker when it comes to getting our meds and other care services that can impact both the quality of our health and the length of our lives.
In this multi-part blog series, the RxLive team is focusing on the factors that can stand in the way of a patient achieving good — and consistent — medication adherence. After extensive literature review on medication adherence and leveraging our own professional experience, RxLive has categorized major contributing factors into six "buckets:"
Clinical pharmacists are uniquely skilled and positioned within the healthcare service team to identify medication noncompliance issues such as healthcare access and the underlying causes, thus sharing solutions that help empower patients to adhere to their regimen more effectively. Based on our own experiences and the latest peer-reviewed evidence, in our consults RxLive also leverages an online platform with suggested interventions within each of the major buckets above.
In our multi-part blog series on medication adherence, this post on access is part of a two-part "mini-series" that examines the broader access and burden bucket.
It doesn't help if you can't get it
Access to comprehensive, quality healthcare services is important for promoting and maintaining health, preventing and managing disease, reducing unnecessary disability and premature death, and achieving health equity for all Americans. Let's face it…the best care is of no use to a patient if access to it is in effect "blocked" by impediments to receiving it.
The 4 aspects of care access — Access to healthcare consists of 4 components:
A usual source of services and continuity of care is correlated with improved health outcomes, reduced costs, better patient satisfaction, and fewer disparities, according to Healthy People 2020 by the Agency for Healthcare Research and Quality (AHRQ), part of the U.S. Dept. of Health & Human Services. The quality of care over time and its health benefits are improved by ongoing cooperative relationships between patients and their physician-led healthcare team, who are familiar with those patients' specific history and health behavior.
Uncovering and overcoming stigmas —The timely delivery of care and treatment when needed can reduce morbidity and mortality, and is dependent on both the healthcare system and patient ability. Also, studies show certain conditions such as chronic pain, mental health and HIV can come with stigmas which can be barriers to timely access to treatment. These stigmas can stem from both provider or patient actions and reactions to associated perceptions. It's important to uncover a patient's perceived stigmas regarding their conditions, through medication consults, so they can be addressed.
Workforce — The healthcare workforce can affect access to care and good medication adherence through a lack of provider or facility availability. The National Rural Health Association reports that the primary care physician-to-patient ratio in urban areas is 53.3 physicians per 100,000, as opposed to 39.8 physicians per 100,000 in rural areas. This access-to-care gap illustrates a regional disparity that can cause a potential overall barrier to care in general…and both care coordination and optimum medication adherence in particular.
How pharmacists can identify access as an adherence barrier
Pharmacists should be aware of the potential barriers to access of their patient population by becoming familiar with those regional statistics about the number of providers — both primary and across specialties pertinent to their medical condition — as well as healthcare facilities and pharmacies in their area. In addition, examination of the patient profile and medication records can reveal lack of insurance, prescriptions from multiple prescribers, and medication transfers between pharmacies that can signal a potential gap in care continuity or a coverage barrier.
How pharmacists can improve access-related medication nonadherence

Empathic listening and motivational interviewing — One of the most-effective ways pharmacists can uncover and help patients deal with access and other impediments to adherence is through empathic listening and motivational interviewing (MI) during medication therapy management (MTM) counseling sessions. MI is a patient-centered model that helps uncover impediments to success and, in a non-threatening way, stimulates internal motivation for behavior changes, based on partnership, acceptance, compassion and reinforcement of a patient's strengths.
Coverage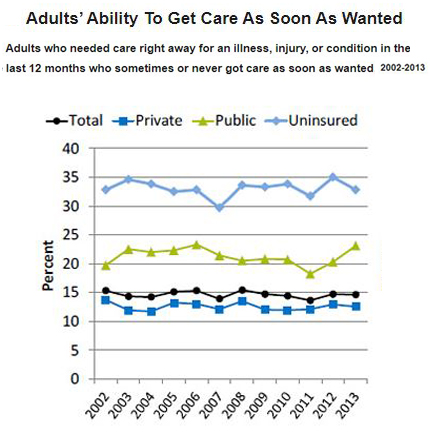 — For patients without insurance coverage or who have limited coverage, pharmacists can create and provide resource documents listing federal or nonprofit assistance programs, prescription discount cards, pharmaceutical company or other sponsored prescription programs, and prescription coupons. (While Medicare recipients aren't eligible for pharma-sponsored discount programs, other organizations do offer some eligible programs. Of course, there are also subsidy or discount programs such as GoodRx available. See "6 Ways to Get Help with Prescription Costs" on Medicare.gov.)
Continuity of care across providers — Cooperative healthcare management between patients and the care team over time can improve medication adherence through relatedness, knowledge of patient history, and the building of patient satisfaction, motivation, skills and health literacy. Continuity of care can also prevent treatment delays from stigmas associated with certain medical conditions, due to the existence of a familiar and ongoing relationship between the patient and a healthcare team that's knowledgeable of and sensitive to their disease state.
Pharmacists can actively participate in the continuity of care in a clinical setting by performing medication reconciliation, hospital discharge follow-up with the patient and provider, and coordination between the hospital and dispensing community pharmacy to optimize post-emergency treatments. A community pharmacist can offer patients medication-list templates to complete and take between providers, as these dispensing pharmacists develop ongoing relationships with their patients and, hopefully, coordinate with prescribing emergent and primary care physicians.
Telehealth delivers timely services — Whether it be from lack of transportation to an office backlog due to workforce shortages, telehealth services from physicians, nurses and pharmacists can tear down many access barriers. These services can be highly effective in filling in the gaps where there are few physicians — such as a rural area — by enabling long-distance but personal provider contact across a broader population.
Telehealth also reduces patient barriers that can make in-office appointments difficult due to time burdens, lack of transportation or caregiver issues for children or other family members such as an infirm parent or spouse. It's also extremely effective in pandemic times such as the past year-plus, when offices have accepted fewer appointments and with patients who may be fearful of in-person medical care unless it's essential.
Collaborative agreements between physicians and pharmacists for pharmacist-led telehealth appointments, such as those provided by RxLive clinical pharmacists, enable physicians to provide more-extensive treatment monitoring to promote medication adherence, increased access, and positive health outcomes.
Prescription delivery to your door — Home delivery of prescriptions and other medical supplies is another effective way to address access and timeliness by enabling these essentials to reach patients without unnecessary delays. Mail-order or courier medication delivery services — one or the other offered by many insurance programs, local pharmacies or even services such as Amazon Pharmacy — help eliminate patients' inability to pick up their medications due to time or transportation issues or from another a perceived access impediment.
Summary: Access critical to optimal outcomes
As this blog series shows, there are many potential impediments to achieving and maintaining good medication adhere. But access to care is one of the most basic. Whether it's a lack of coverage, available services, timeliness or workforce impacts, the finest medical care is of little value if patients have serious problems accessing it.
Pharmacists are typically well-informed of pertinent local and regional information about available healthcare providers, hospitals, clinics, support programs and prescription-delivery services to help identify and offer expert advice regarding the potential access barriers their patient population could face.
As with virtually any other aspect of delivering healthcare, the three Cs — collaboration, communication and cooperation — are critical to uncovering a patient's real or perceived barriers, overcoming them and thus optimizing options. Here, primary-care physicians who provide pharmacist-led telehealth services for medication regimen management, counseling, follow-ups and adherence monitoring can make a significant impact on patient health, finances, convenience and satisfaction while also addressing the other buckets of non-adherence.
Resources
Chartbook on Access to Health Care. Agency for Healthcare Research and QualityAccess to Health Services. Health People 2020
The Effects of Medicaid on Access to Care and Adherence to Recommended Preventive Services. Health Services Research
About Rural Health Care. National Rural Health Association